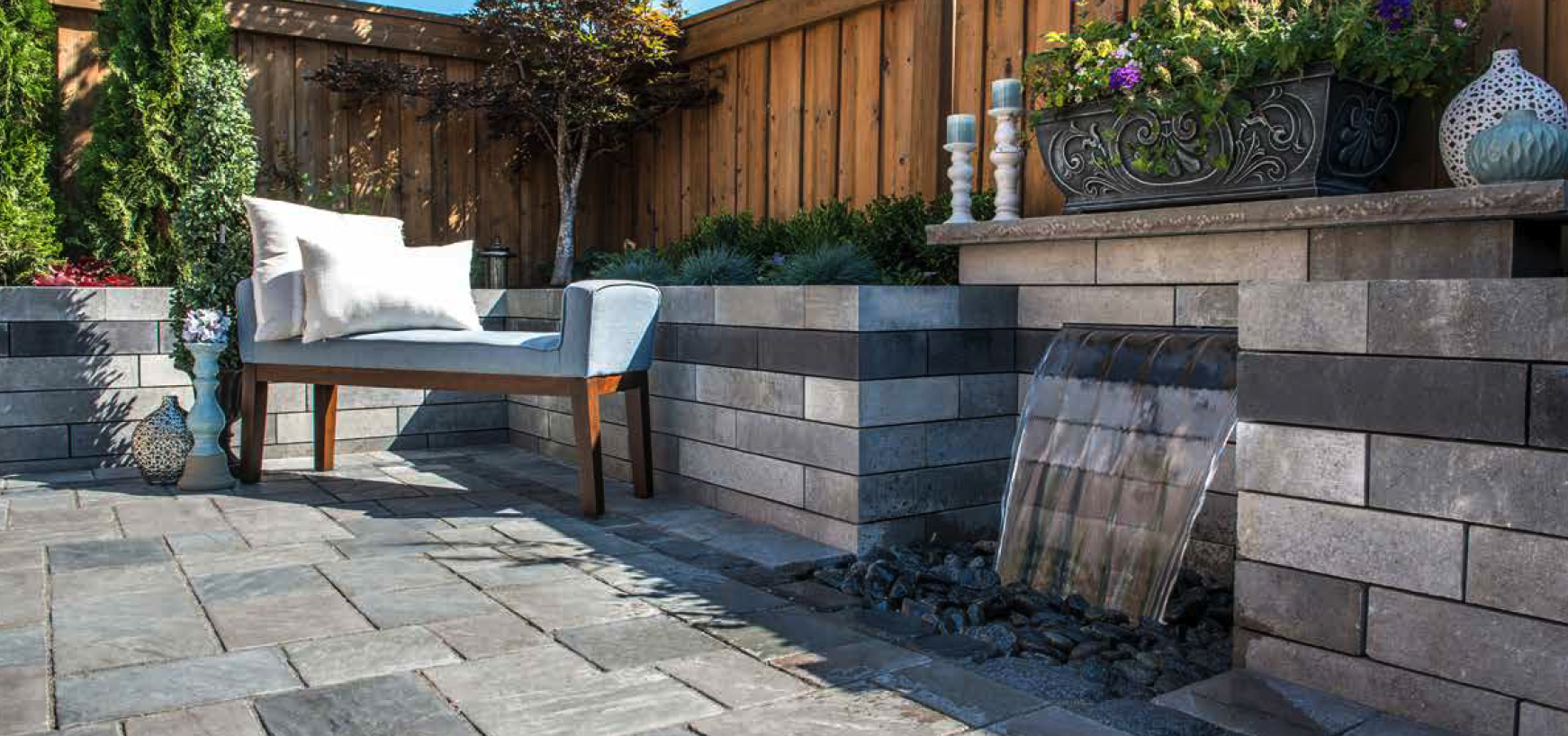 RESHAPE YOUR LANDSCAPE
A modern landscape uses the structure and support of retaining walls and patios to blend the soft with the stable
Whether a commercial project requires sleek solutions to sidewalk and curb-related undertakings, or you're seeking to add structure into a rolling backyard landscape, the use of pavers and retaining walls extend the life and investment of any outdoor space. Our experts guide each homeowner or contractor in choosing the most appropriate and cost-effective materials for every project, considering a comprehensive section of colors, shapes, and patterns for all styles and preferences.
SEE IT BEFORE YOU DECIDE
We stock the largest selection of concrete pavers and retaining walls in the Hudson Valley, with diplays to experience the products in their settings.
QUALITY MATERIALS
At E.P. Jansens' we are authorized dealers of the highest quality pavers and walls in the industry. Unilock, Techo-Bloc, Cambridge, and more!
START TO FINISH
If you're just beginning your journey, come on in and let Jansen's help you choose your materials and refer a reputable contractor in your area.
EXPERIENCED STAFF
With the help of our knowledgeable staff, we work with both homeowners and contractors to deliver the best materials for the project.
—
We feature the only the highest quality brands and materials
As Authorized Dealers of Unilock, CST, Cambridge, Rosetta, and Techo-Bloc, our experts guide each client in choosing the most ideal material for your project. We specialize in selecting the right product for the right element, from outdoor kitchens and fireplaces, to patios, pool decks, and beyond.