A NEW PLACE TO GATHER
Families are shifting back into nature more and more, and a welcoming fire feature is an ideal way to start the movement.

Our landscape and hardscape materials at E.P. Jansen transform big ideas into dynamic and high quality designs. Both fire pits and outdoor fireplaces showcase the style and energy of a property, inviting guests and loved ones to gather and take in the surrounding nature. Adding this simple feature transforms a home or garden. Our fully-stocked selection of natural stone and concrete retaining walls is a starting point for this element, using the masonry expertise of our staff to guide and shape each project. By blending function and safety with beauty and elegance, an outdoor fireplace can quickly become the centerpiece of the home.
UNIQUE DESIGN
Combine your choice of natural stone or Unilock retaining walls to create a showstopping, unique fire pit or fireplace.
QUALITY MATERIALS
We suggest the proper materials for each fire pit area, matching every unique family or hosting needs.
RELIABLE DELIVERY
E. P. Jansen offers reliable delivery options, ensuring materials will be available for the first day of construction.
INCREASE VALUE
Clients find that fire and dining additions return their investment, both financially and in their daily experience.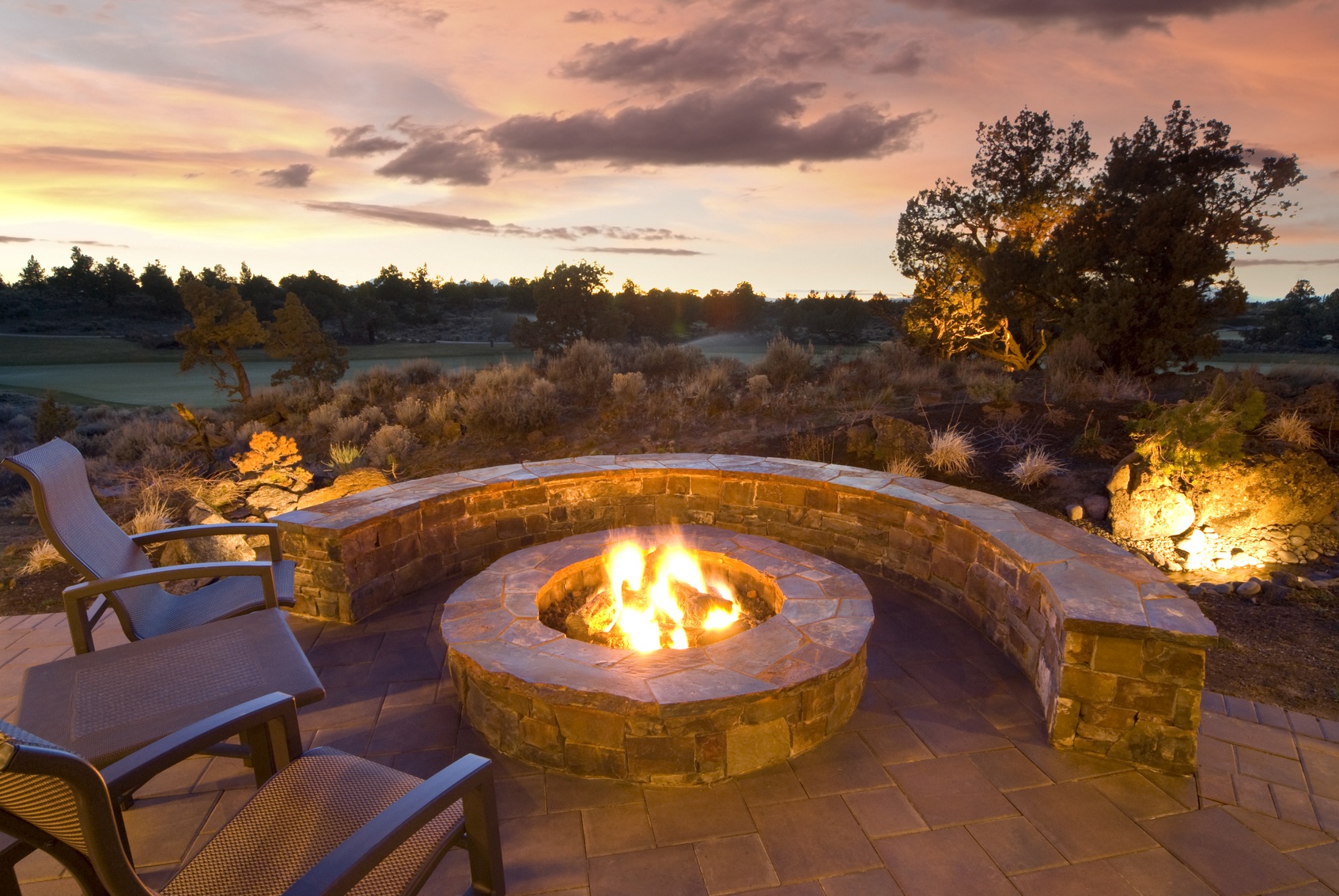 —
Complement the natural beauty of your landscape with fire and stone.
Our selection of natural and processed stone materials allows each designer to uniquely construct the most ideal hearth and fire pit for every landscape. We understand that the key to a truly well-designed outdoor space is the proper marriage between soft foliage and structured hardscape accents.